Change my old heating system for a new greener system? Yes, but at what price, you say! Through the government program Heating with Green Power, it is possible to aim for energy efficiency without spending all their budget in the purchase price of a new device. It is through this funding program that the Quebec government encourages change the old oil heating equipment for appliances with renewable energy such as electricity.
Great news! The Heating with Green Power program has been officially extended until March 31, 2021. Familiarize yourself with the program and register today!
The advantages of « Heating with Green Power»

– Enjoy financial assistance of up to $1,275 (depending on your home and your current heating system);
– Monetize your investment quickly (2.5 years for fuel oil 1 );
– Improve your comfort;
– Reduce your energy costs;
– Never worry about a tank to be filled regularly.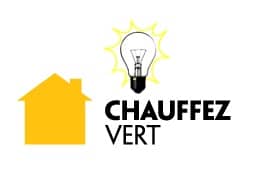 To participate
Step: 1
Before starting any work, fill out our online form: Application to participate – Heating with Green Power (in French only).
If you have any difficulty with the online form you can use the PDF form (in French only).
Save the form before you fill it. Send your form and supporting documents (fuel and electricity bills) by e-mail or by regular mail to the address indicated at the bottom of the form.
Step: 2
Your application is evaluated by the program's administrator.
Once your application is received, you will receive an answer by e-mail or telephone within 5 to 10 business days confirming whether you qualify for the Heating with Green Power program or not.
If your application meets the eligibility criteria, you will receive the financial assistance form by mail.
Step: 3
When all work is completed (the fuel-fired system is dismantled, the tank is removed and the new system(s) are installed), mail us the completed financial assistance form along with the required supporting documents (purchase and installation bill of your new system).
Step: 4
If the received documents comply with all requirements, you will receive a cheque for the amount of financial assistance to which you are entitled.
For more information , see the flyer here Green Heat , visit the following website or contact us.
Looking forward to modernize your heating system!