Commercial rooftop air conditioning, heating and ventilation unit maintenance, repair and replacement service
Preventative maintenance of commercial air conditioning and heating rooftop units
Air conditioning, heating and ventilation are essential to ensure the proper functioning of day-to-day businesses such as restaurants, shops, offices, shopping centers, etc.
Commercial rooftop units that provide good ventilation can fail over time. To avoid these disruptions, it is important to hire professionals for proper preventive maintenance and replacement when needed.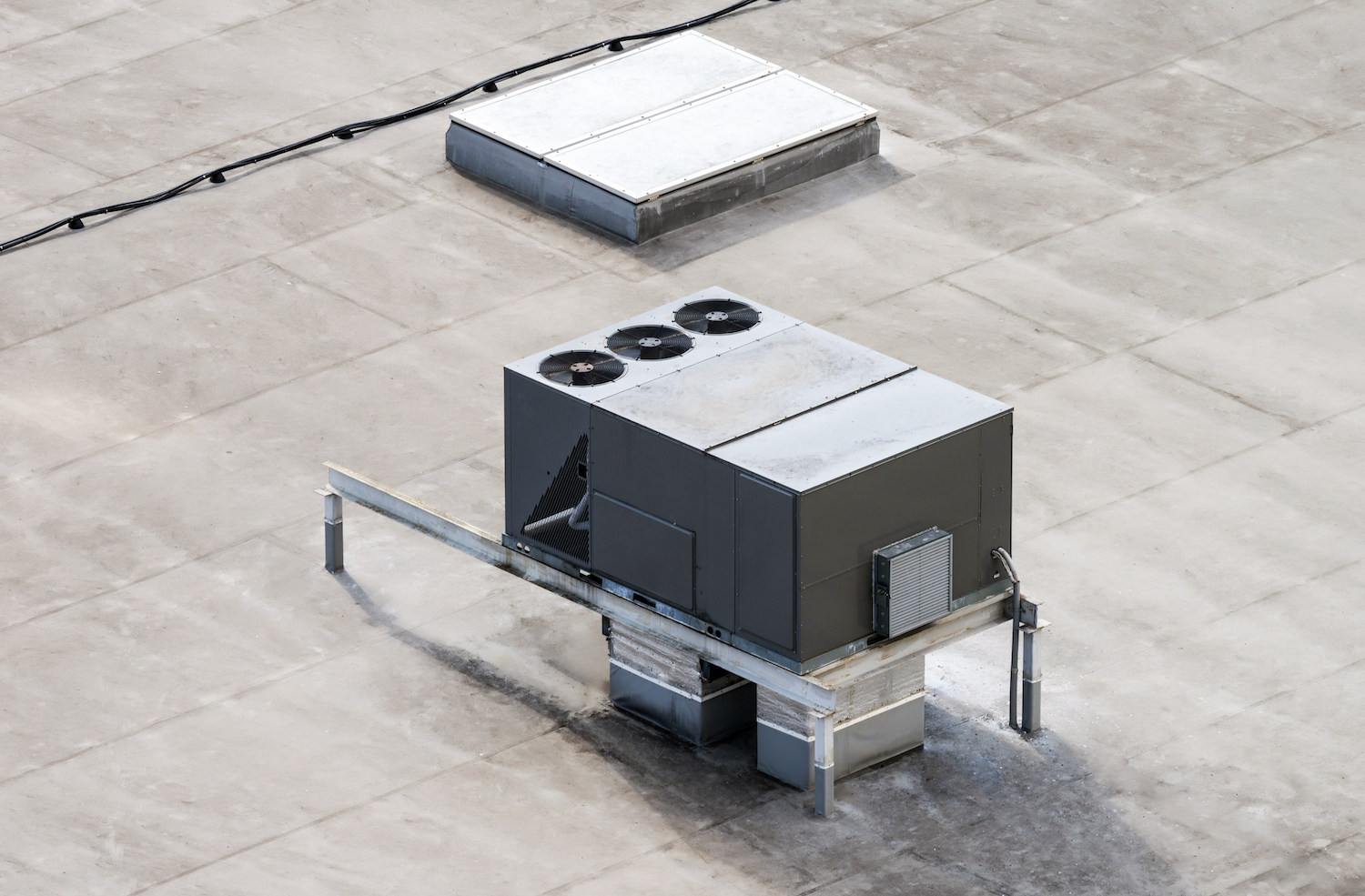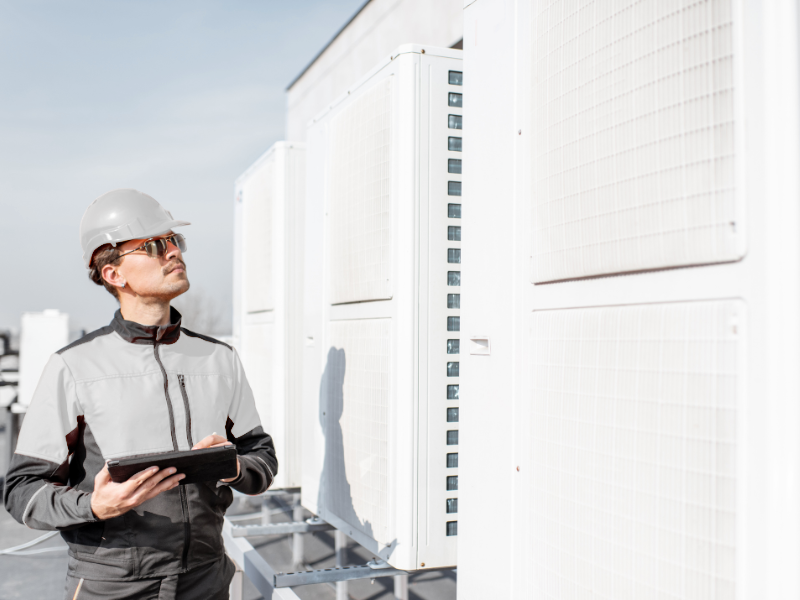 What services does Rosemère Air Conditioning offer for the maintenance, repair and replacement of your commercial rooftop unit?
We specialize in the maintenance, repair and replacement of commercial rooftop units and we offer a full range of services for businesses:
Regular inspections of rooftop units to detect potential problems and resolve them before they turn into more serious disturbances.
Repairs faulty rooftop units to resolve existing issues.
Replacement of failed commercial rooftop units to ensure optimal operation
Why is commercial rooftop unit maintenance important?
Improved energy efficiency
By regularly servicing your commercial ventilation roof unit, you ensure that all parts are working properly and efficiently, which can lead to a reduction in your energy consumption. This can translate into substantial savings on your electricity bill.
Increased unit life
Regular maintenance can help extend the life of your commercial ventilation rooftop unit. This can save you money in the long run by not having to replace the unit sooner than expected.
Better indoor air quality
By maintaining your commercial ventilation rooftop unit, you can improve the indoor air quality of your business, restaurant, office, shopping center, etc. This can help prevent allergies and respiratory illnesses, and can also improve the overall comfort of your customers and employees.
Increased productivity
By keeping your commercial air conditioning and heating rooftop unit in good working order, you can ensure that the air inside is always fresh and comfortable, which can help improve your employees' productivity and morale. It can also be beneficial for clients who are more comfortable in a comfortable and pleasant environment.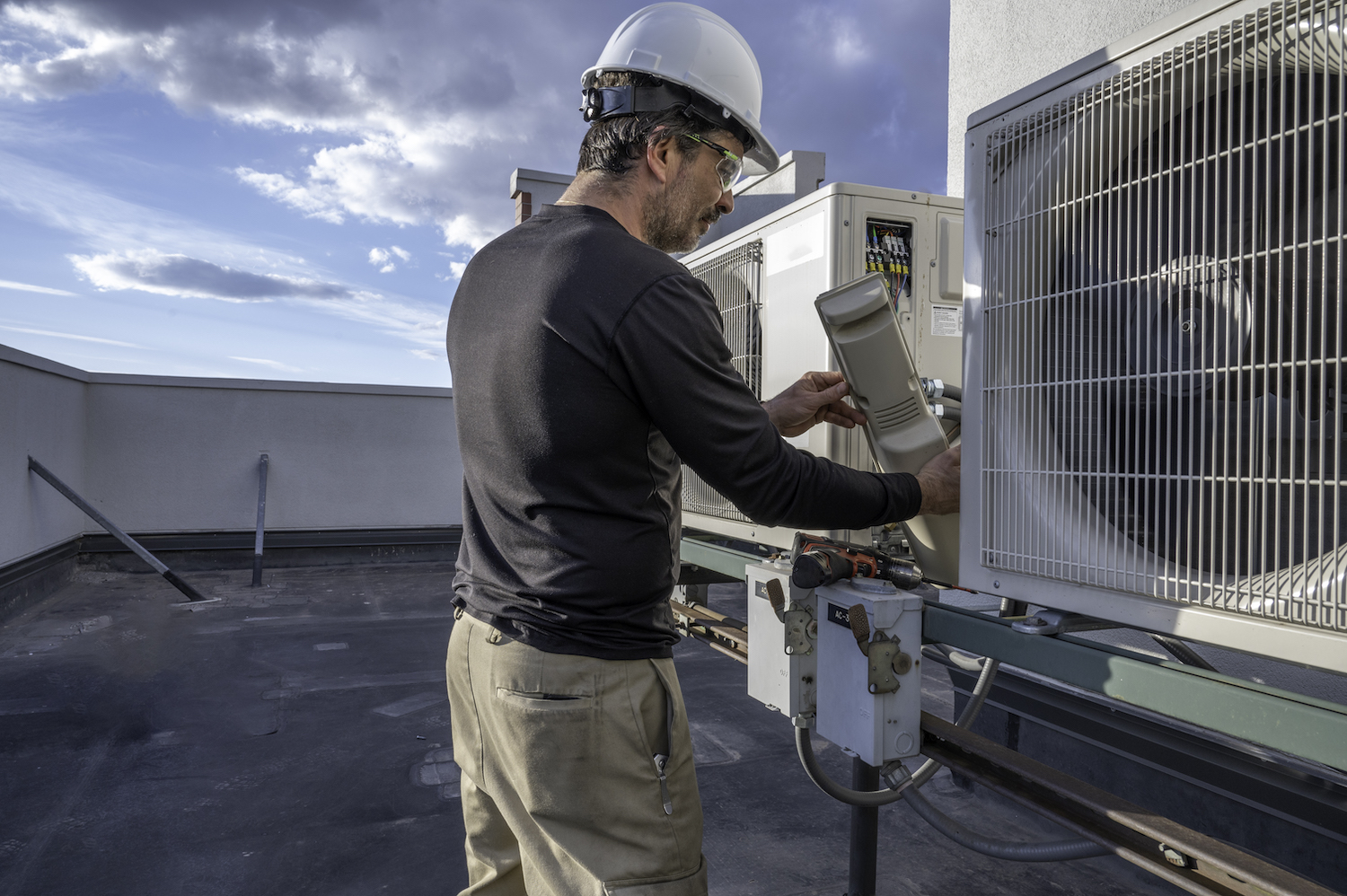 We maintain and repair all brands
Lennox, Goodman, York, Carrier and all other brands
AIR CONDITIONING – HEATING – HEAT PUMP
24 hour emergency service