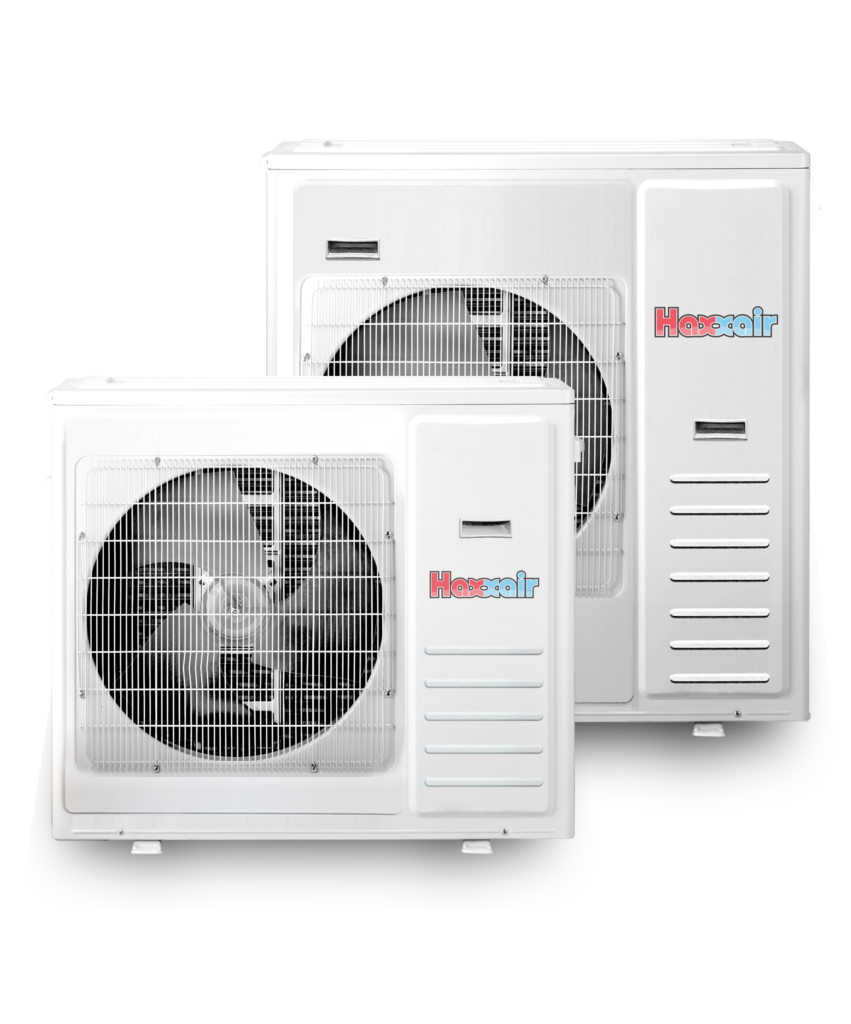 is to help you live in a comfortable environment, save money and contribute to a more sustainable world!
You're ready to explore your energy efficiency options and we're here to help. We deliver high-efficiency solutions from down-to-earth experts you can trust. This is the Haxxair promise.
in addition to their performance, the air conditioners and heat pumps of the haxxair series are distinguished by their elegant design!
SPECIAL HEATING 8 ° C
In freezing climates, our special heating method keeps your home or cottage from freezing by maintaining a reasonable minimum temperature when you are away from home for long periods of time.
FOR HARD WINTERS
Haxxair heat pumps are all equipped with a heating element in the outdoor unit's condensation pan to prevent ice and snow build-up and then promote flow through the drain holes.
ULTRA QUIET
Based on the principles of air flow and acoustics, it was possible to optimize the structure of the indoor air duct to reduce any nuisance. Our technology effectively eliminates noise interference and allows your family to sleep undisturbed when the unit is operating at night.
ENERGY SAVINGS
By using 3D inverter technology, an optimized indoor air duct, a technologically advanced inter-groove tube and thinner fins, our air conditioners gain energy efficiency, reducing annual power consumption by 30%.
WI-FI OPTION
Control your unit from anywhere in your home, simply from your smartphone.
DOUBLES & MULTI ZONES
Haxxair heat pumps allow you to cover multiple rooms for optimal performance and comfort. The multizone system can cover 2 to 4 zones, giving each room its own unit. Haxxair therefore offers you the possibility of air conditioning or heating the air, wherever you are in your home, apartment or small business. Haxxair technology continues to innovate to give you the best for your well-being.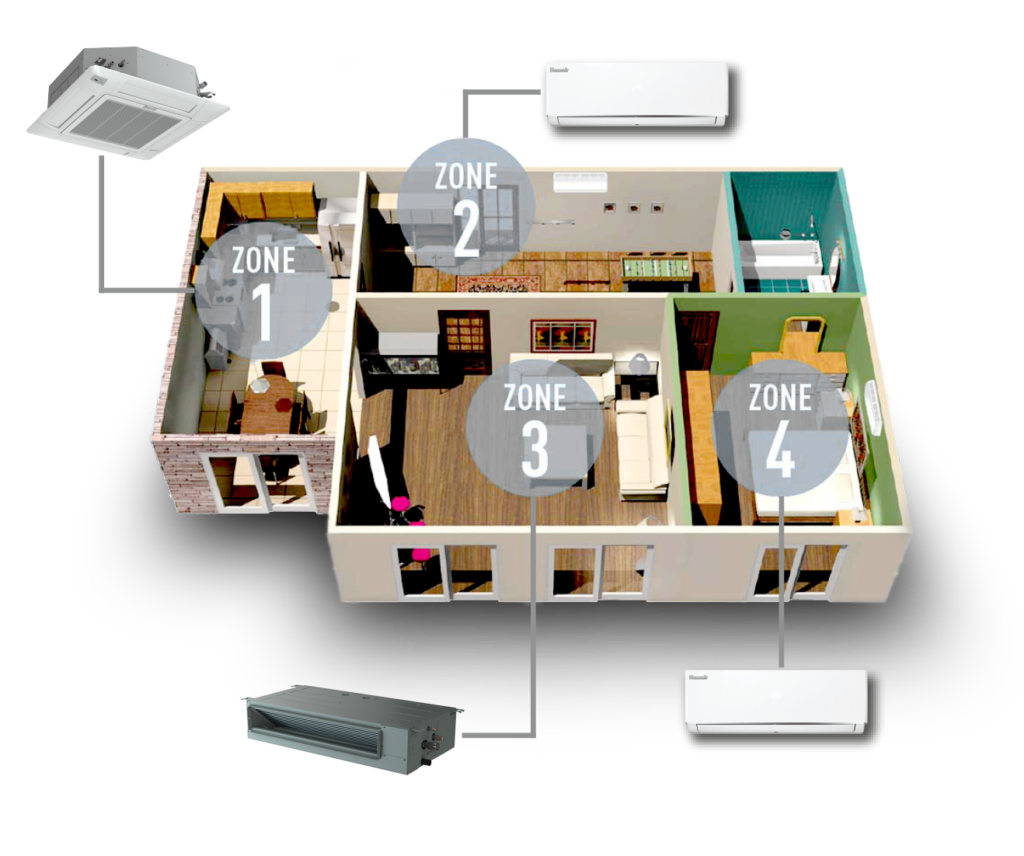 DISCOVER OUR HAXXAIR PRODUCTS
The complete and highly efficient dual energy heating and cooling system for your home