YOUR THERMOPUMP SPECIALIST IN LORRAINE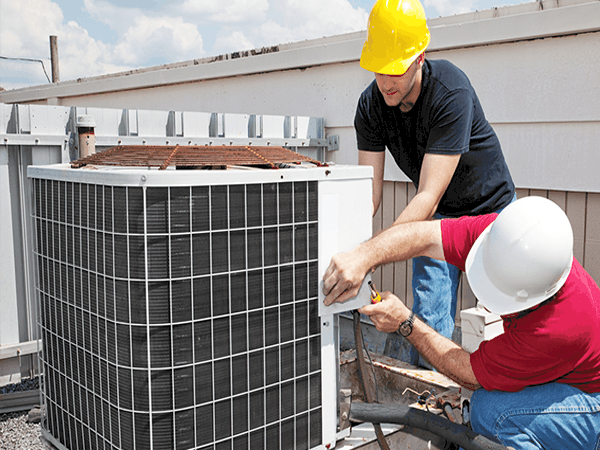 Do you live near Lorraine? Do you also need an air conditioning unit or a heat pump? Rosemère Air Conditioning and Heating in Lorraine is there to assist you in your efforts. With many years of experience, our team of experts will help you determine your needs in order to guide you in your quest for a heat pump. You should know that not all residences have the same specificities. Therefore, it is necessary to conduct a careful assessment of the condition of your home before choosing the heat pump model best suited to your situation. This is where the advice of our team in Lorraine will be of great help to you.
Rosemère Air Conditioning and Heating offers you a full range of services related to heating, ventilation and air conditioning. These include the evaluation part of the different specificities of your residence in Lorraine. The installation of the heat pump best suited to your requirements as well as the follow-up relating to the maintenance of your device are not left out. Please contact our specialists who can be reached every day of the week, 7 days a week, and 24 hours a day.
Whether for urgent needs or for any device problems whatsoever, we are here to assist you, whether your device has been previously provided by our teams or by other professionals in the field.
Rosèmere Air Conditioning and Heating heat pumps: a wise choice!
When we are aiming, it often happens that the temperatures are very disparate from month to month. It is not always easy to obtain an adequate temperature in our residence, especially if it must be adapted to that of the temperatures outside our premises. This is why buying a heat pump becomes a wise choice. This type of device is indeed equipped with a heat transfer system. Thanks to this, the temperature inside your home will stabilize on its own. You will be able to enjoy all the comforts of your home in Lorraine, both during summer and winter. In fact, your heat pump will act as a heating device in winter and will maintain the temperature of your home in a stable manner in summer. You will no longer have to worry about sleep problems and excessive sweating during heat waves.
We invite you to contact Rosemère Air Conditioning and Heating in Lorraine. Please note that consultations and other advice are free from our team of experts for the installation of a heat pump in Lorraine. You will see for yourself the quality of the services provided!
Contact us and get a free quote for a heat pump in Lorraine and professional and fast service by calling now at (514) 343-8660.
AIR CONDITIONING – HEATING – THERMOPUMP
24 hour emergency service