YOUR HEAT PUMP SPECIALIST IN LAVAL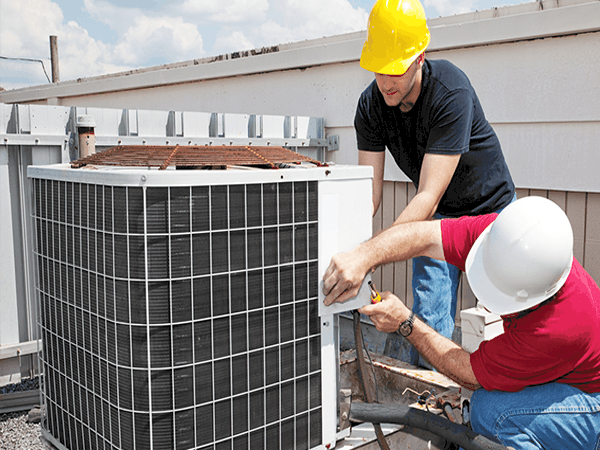 Are you also looking to buy a reliable heat pump at a low price in Laval? Do you have difficulty warming your household? Better yet, do you need the advice of a subject matter expert? At Rosemère Air Conditioning and Heating, we offer our services specializing in the installation and maintenance of a heat pump in Laval.
Our team of experts, made up of advisers, installers and suppliers, provide you with personalized services for everything related to work related to heating, air conditioning and ventilation. As a result, we have the ability to guide you on the heat pump in line with your home. To do this, we take into account several parameters such as the area of your house, windows, insulation but also everything that relates to your locality. This will allow us to give you the best advice on how to air condition and / or heat your household.
A little heating concern? Need specialist advice on short notice? Rosemère Air Conditioning and Heating is present throughout the city of Laval, 7 days a week and 24 hours a day. You can contact the company for any work related to your heat pump and other heating devices. Please note that we will be happy to be of service to you, whether your devices have been purchased from us or not.
Heat pumps: more than profitable devices!
We will agree that it is not always easy to regulate the internal temperature of a house during heat waves or during winter. This is why it is essential to acquire a heat pump that will play several roles in your household: that of allowing you to reduce your energy costs in both winter and summer, providing you with the comfort you need and to promote maximum energy performance in your home in Laval. To achieve all these results, however, it is necessary to maintain your device regularly.
The advisers at Rosemère Air Conditioning and Heating are there to help you achieve this. Our team will take care of your case, from A to Z. If you live in the vicinity of Laval, do not hesitate to contact our technical specialists in order to benefit from a high-precision installation. You will thus be able to improve the energy capacities of your home while guaranteeing an extended lifespan of your devices.
If you want to know more about the regulation of air conditioning and heat pumps in the city of Laval, consult this page.
Contact us and get a free quote for a heat pump in Laval and professional and fast service by calling now at ((514) 343-8660.
AIR CONDITIONING – HEATING – THERMOPUMP
24 hour emergency service