Maintenance and repair
AIR CONDITIONING – HEATING – THERMOPUMP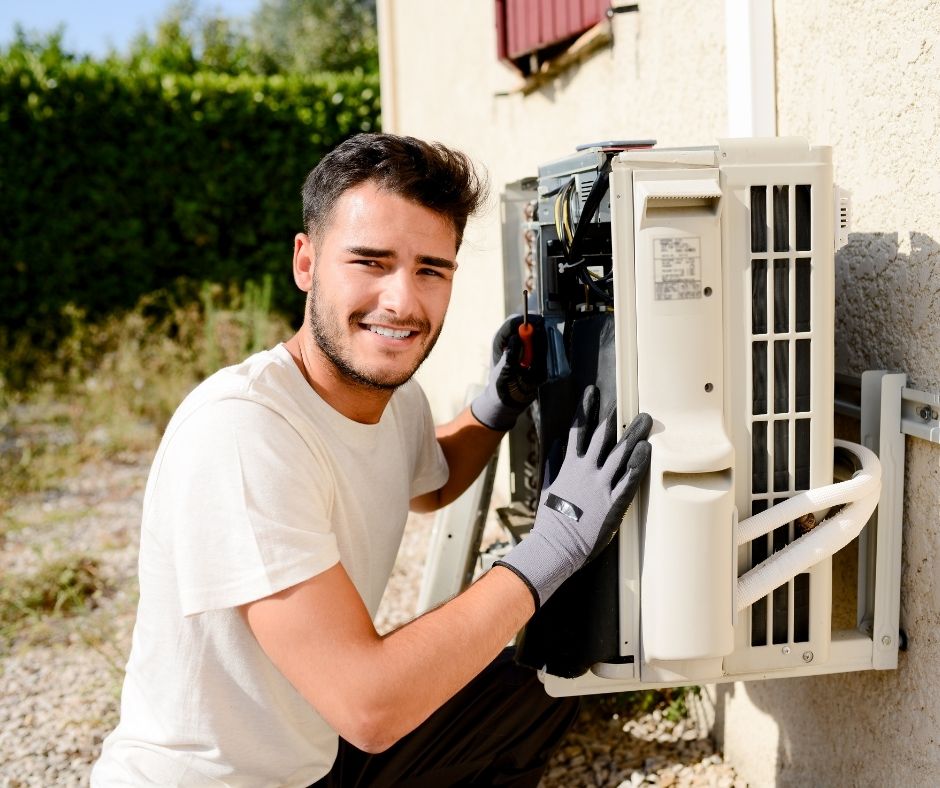 Maintenance
Do you need to have your wall or central system cleaned? We can do the complete maintenance of your interior and exterior system. Call on our technicians specialized in the field to restore your unit as new. The unit loses capacity when there is a lot of dirt on the blower, which forces the blower motor and may also clog the drain over time. Your device is not working to its full potential? We can help you. Let one of our air conditioning installation technicians assess the condition of your device and take the measures to keep it running like new!
Full verification
Our team of Rosemère air conditioning and heating technicians carry out a complete check of your equipment. They take the time to check that everything is fine. They unclog your condensation drains from your equipment, check the amperage of the equipment to ensure that it is working properly. The technicians will recommend the work to be done or if you need to clean your device.
Repair
With our know-how for 23 years, we repair all brands! Rest assured that our technicians have the expertise and skills to perform all types of repairs professionally, accurately and quickly. We ensure that our technicians are trained to the highest standards set by the air conditioning and heating industry.
Impeccable workplace
Many contractors have a bad habit of leaving a repair site in a terrible state. At Rosemère air conditioning and heating, our technicians ensure that their work environment is impeccable, leaving no trace of their passage behind them.
Air conditioning, heat pump and furnace service call
We serve the commercial and residential sector
Do not hesitate to contact us for expertise!
AIR CONDITIONING – HEATING – THERMOPUMP
24 hour emergency service